Beautiful beaches, traveling, and interesting women are things that I love most in life.
So you can see just how difficult it would have been to resist this adventure.
I'll spare you the details and I'll even be so kind as to let you fantasize about what goes on when 7 hot dominant women share a vacation suite…
You are welcome.
But the highlight of my trip was definitely flying over The Blue Hole… not because it was some epic sight (although pretty effin out of the ordinary) but because I'm normally only a little terrified of being trapped inside of a tin can controlled by someone other than myself.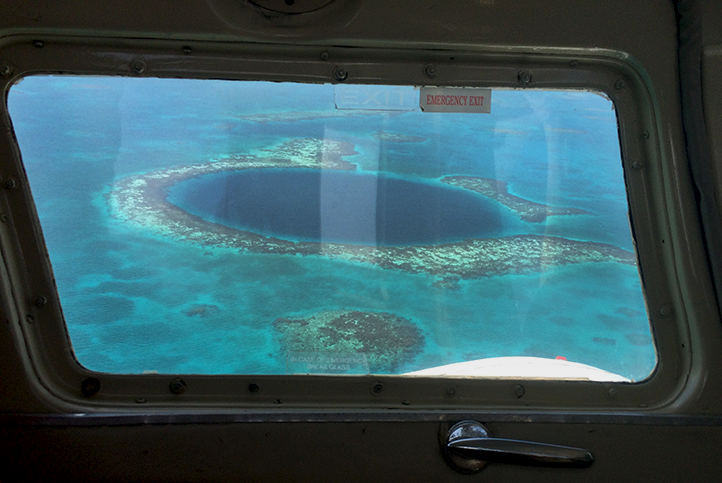 Flying first / business class is an easy job. I show up, I'm given as many free drinks as I want, and then I lay back to relax and enjoy my ride. Yet surrendering all control to a teeny puddle jumper… that is a totally different story.
But because I love torturing myself so, I insisted upon this excursion.
So what have I taken away from this horrific adventure? The desire to take flying lessons of course! You'll soon be addressing me as Captain Meg. How hot is that? ;D
Oh my life, never a dull moment.