I could be posting screen caps of recent cam sessions knowing how weak and susceptible it renders you but I'd rather torture you with pics of my California vacation.
Since Clipvia opened, there have been rumors circulating that I am the owner. For the record, I do not own Clipvia. However, I've been very good friends with Jimmy who is the actual owner for many, many years. We go back to the days of mIRC (I am an internet OG) making him one of my oldest and most trusted friends. Jimmy's been over worked and underpaid as of late so I decided to give him a surprise visit. He took his first day off in months to spend with me. It was awesome. Just about as awesome as it was driving down PCH on this business trip.
I said goodbyes to Jimmy and had another friend drive me up the fast track from Los Angeles to San Fransisco. We were in a Jeep with the top open. It was fabulous. Spent a few days crashing with friends, doing touristy things… I've never been to San Fran before. Come to find out I missed Jasmine Mendez by mere minutes. I got a text asking where I was with a pic of her sitting next to this very bridge.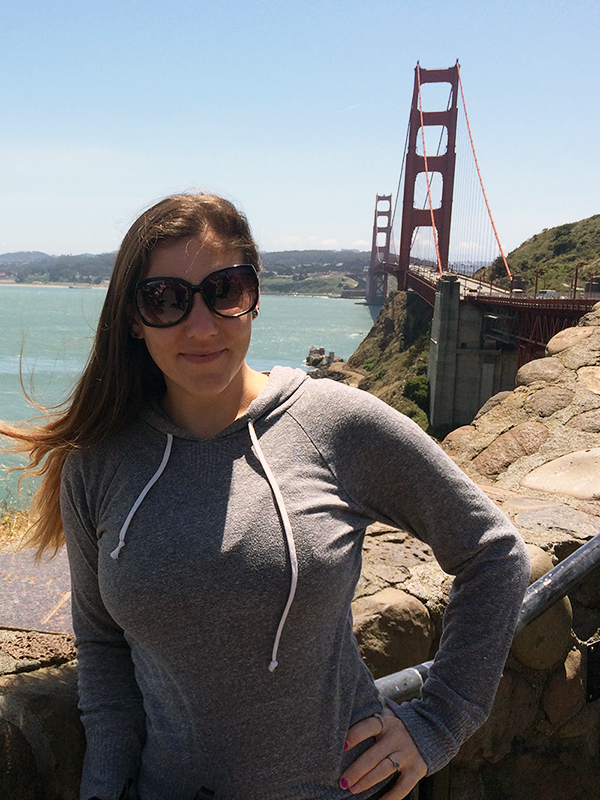 But as chill as San Fran was, I was ready to make the long haul back to LA. That 11 hours down PCH was breath taking. I've been all over the world but I've never really played in my own backyard. I'm def going to allow a sub to pay for a longer, more scenic drive in the near future. (We passed tons of 'camping spas' along the way. 😉
Last month Mexico & Belize. This month California. Next month…who knows. The world is MY oyster.