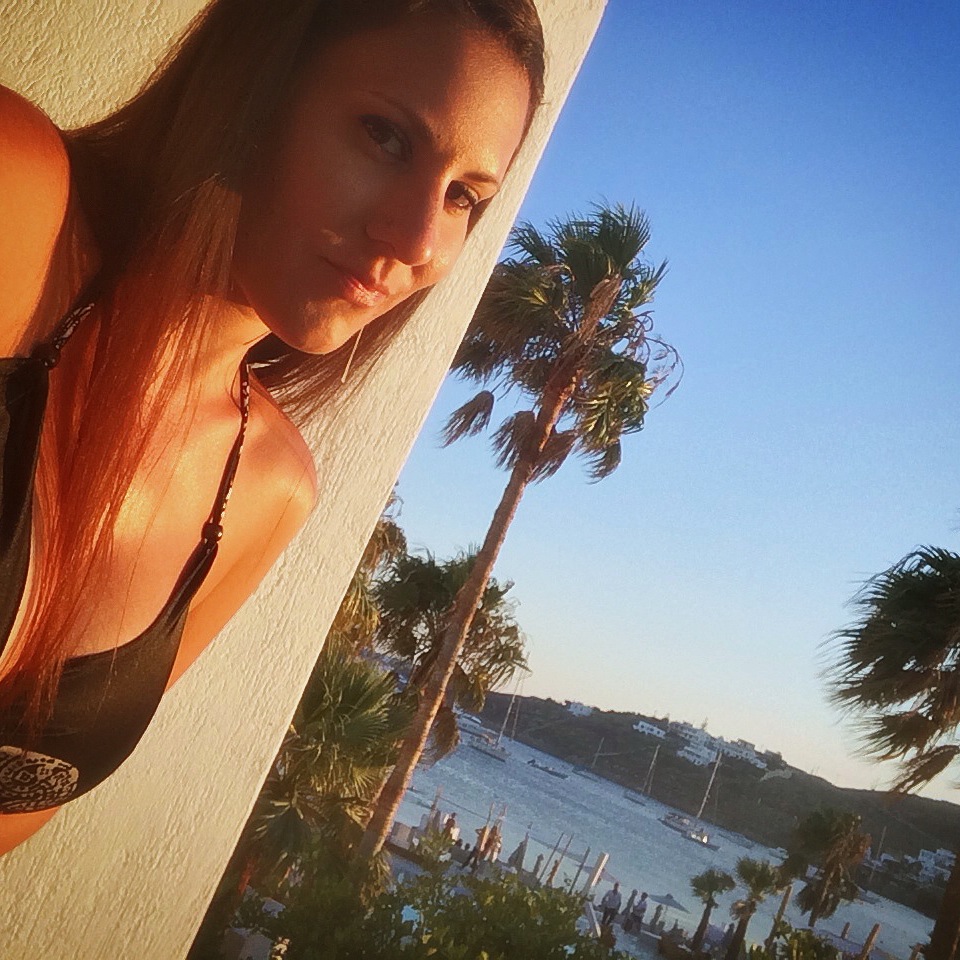 I am going to jump ahead to chapter 3 but for the time being it's only appropriate for me to begin my story of Greece with the mention of cumump. Most of you are aware of and are excruciatingly jealous of cumdump… which, I might add baffles my mind. Who in their right mind would be jealous of a cock craving, pay pig whore? (Although sometimes I do forget the caliber of 'men' I deal with.) One should only be jealous of the fact that I use my whore so appropriately, but anyway.
Over the years cumdump has proven to be at my complete and total disposal and I've proven that I'm only satisfied if I'm reaching my greedy little fingers even deeper into my whore's pocket for my next exploit. It's a win win in my book and my book is the only one the whore reads. So of course in true Meggerz fashion, I wanted another vacation and the rest is now history.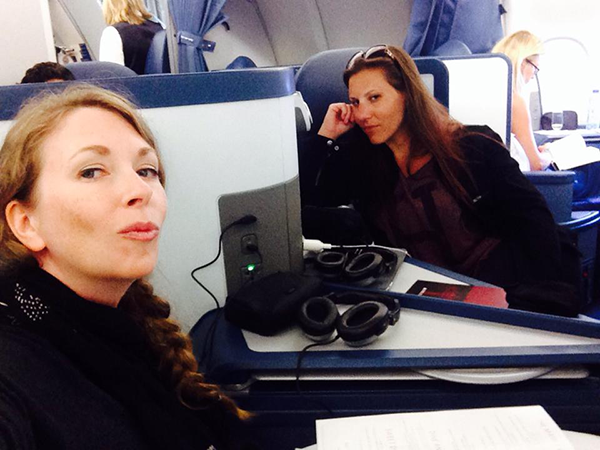 Plans were made and Mistress T and I were off to our Grecian paradise. Business class of course.
Now there will be plenty of time for chapters 1 & 2, those chapters with more visually stimulating bikini photos and less reading but as I said we're skipping ahead to chapter 3.
The Foot Slut:
He contacted us while in Mykonos and for some unexplainable reason we actually replied to his inquiry. Most emails were left ignored because we were too busy enjoying each others company laying beach side of paradise to deal with what we refer to as 'work'. Yet somehow this one slipped through the uh… wrinkles.
He was pathetically insistent on taking us out for dinner and showing us some of the island. We had no car and the busses were a crowded bitch so, why not? Let's let this guy drive us to Mykonos town and pay us to buy us a nice dinner. (In hindsight I think he was more interested in showing us off as his 'date'… but either way he paid dearly for it.)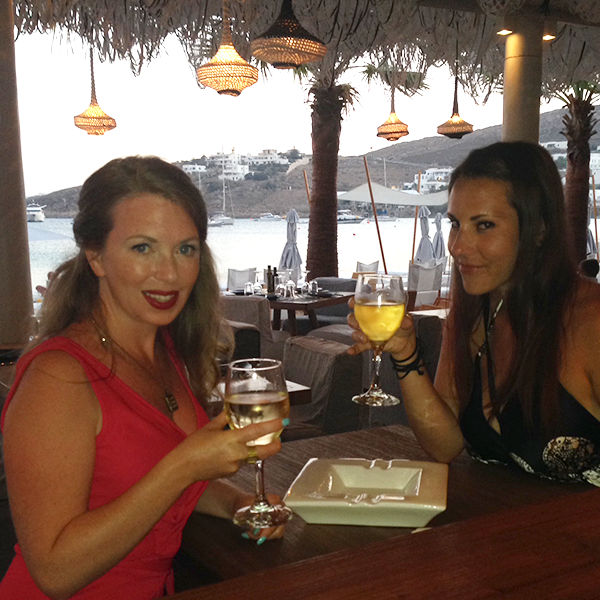 Drinks, dinner, and a little fun. I'm throwing this next photo in because I loved riding that carousel so damned much. ;]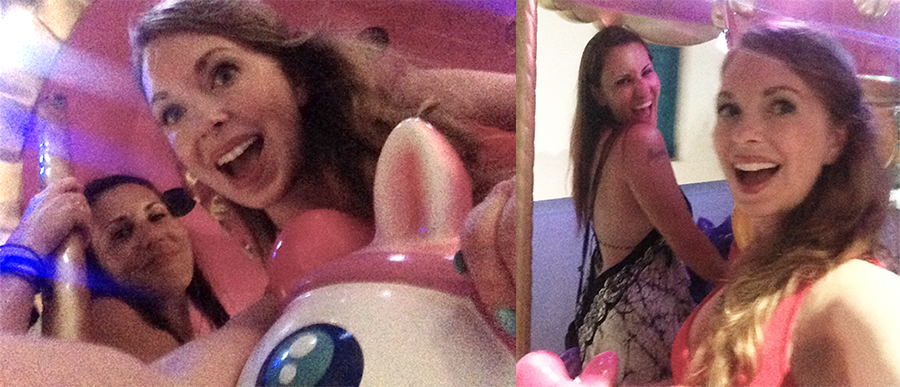 And just when we thought we'd call it a night he literally begged for a date with my feet. I can't even recall how much that evening cost him but I do remember it cost him enough.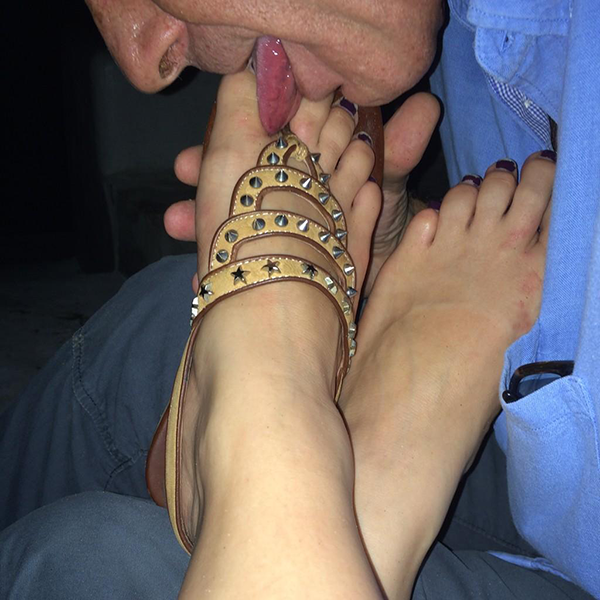 Next day we took advantage of another little tour of the island and lunch. And he was lucky to get his photo taken with me. Kissing my feet on a busy road side overlooking the beautiful water was the bonus. Oh how truly romantic… hahahaa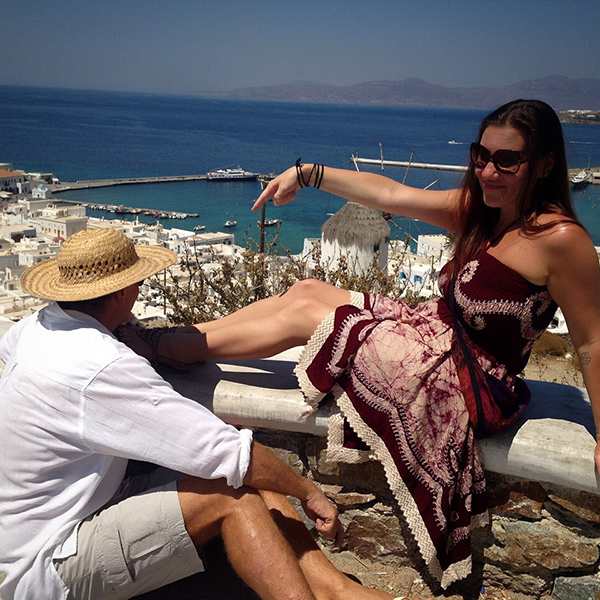 The rest of the day went like this: he did something stupid and he was taxed 50 Euro for it. That evening I even treated him to a little more under the table public foot worship. He was mortified and yet ever so grateful.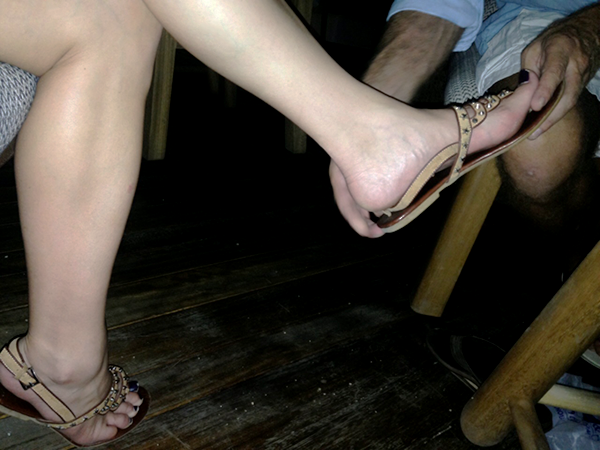 So who else can say they make such easy cash on a vacation that was completely paid for?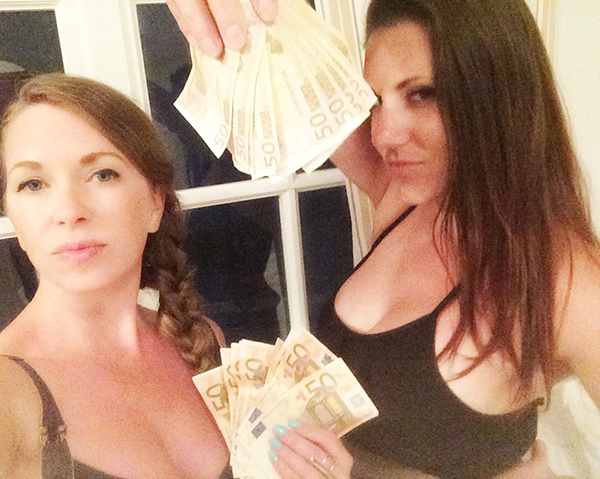 Oh and did I forget to mention cumdump is coming to NYC next month to exchange back the Euros I accidentally brought home with me at the exchange rate of my choosing? ;] My life, oh my life.