Because it's been quite a while since I've posted any screen caps of my 'camscapades' I'm dedicating a whole blog post to you idiots. If I receive enough comments and/or requests to be blasted on my blog I may decide to turn this into a monthly game of "Expose The Loser."
Also I feel it is necessary to add that I do NOT post screen caps of sessions unless it's agreed upon. I have no reason to waste my time 'working' to extract any extra money out of you. Unless you are interested in and PAYING for the blackmail fantasy, I do NOT share personal details.
Specimen One comes around every so often paying to compare his micro cock to random small objects.
Like all loser penis, I most prefer when he makes it disappear.
–
Specimen Two is everyone's least favorite as s/he is the community whore. It's coming up on two years since I put 'Brown Nips' in chastity. Have a look at him locked up for 30 Days. Dumb whore put on the teddy it bought off me years back and attempted to amuse me by twerking to Nicki Minaj's "Anaconda."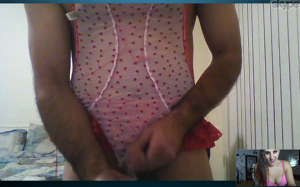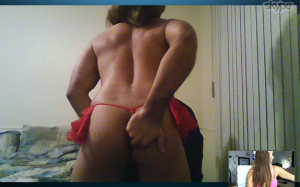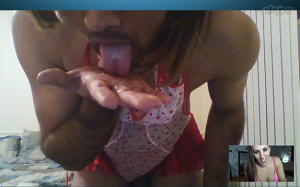 Let's just say I don't want none – EVER. Not with that dirty cum infested mouth.
–
Specimen Three is just another glutton for punishment in chastity for me. What can I say? I have that effect over men.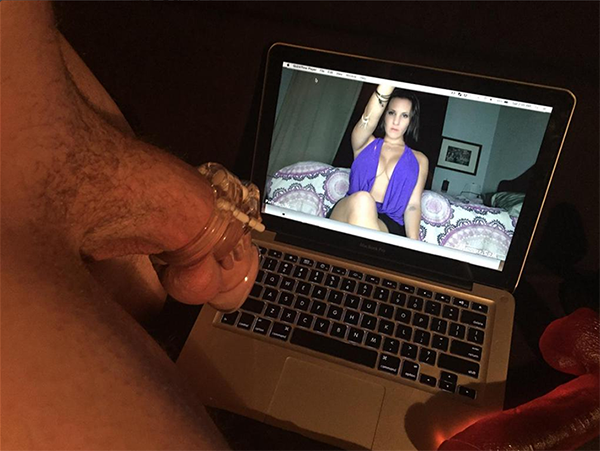 –
Specimen Four was an easy cool like $500 for 10 minutes of some tease cam. He begged to be exposed so expose I shall do.
No… who's next? ;]