A little birdie told me how much you guys missed jerking off onto yourself while being humiliated – or to other men I've emasculated so you're wel-eating-cum. And now more cum eating to come.
But first a photo of me cuz I'm hot.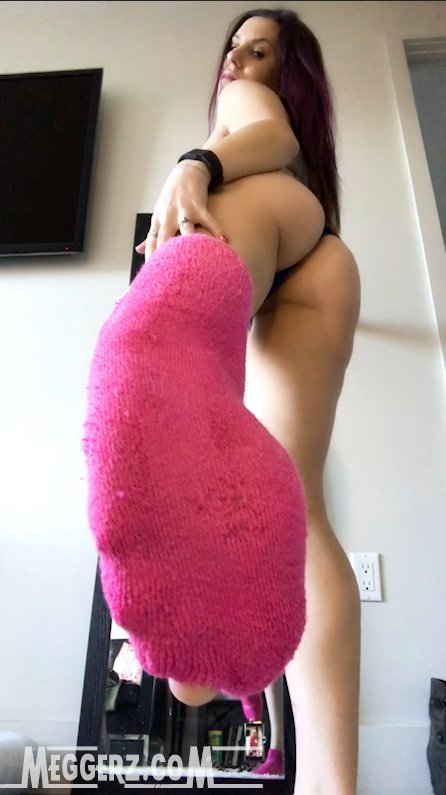 Now that that's out of the way…
-This guy called on Niteflirt. "Great ignore call" he says $384.06 later. And by says (this is was an ignore call mind you) I mean he comments and rates 5 out of 5 stars.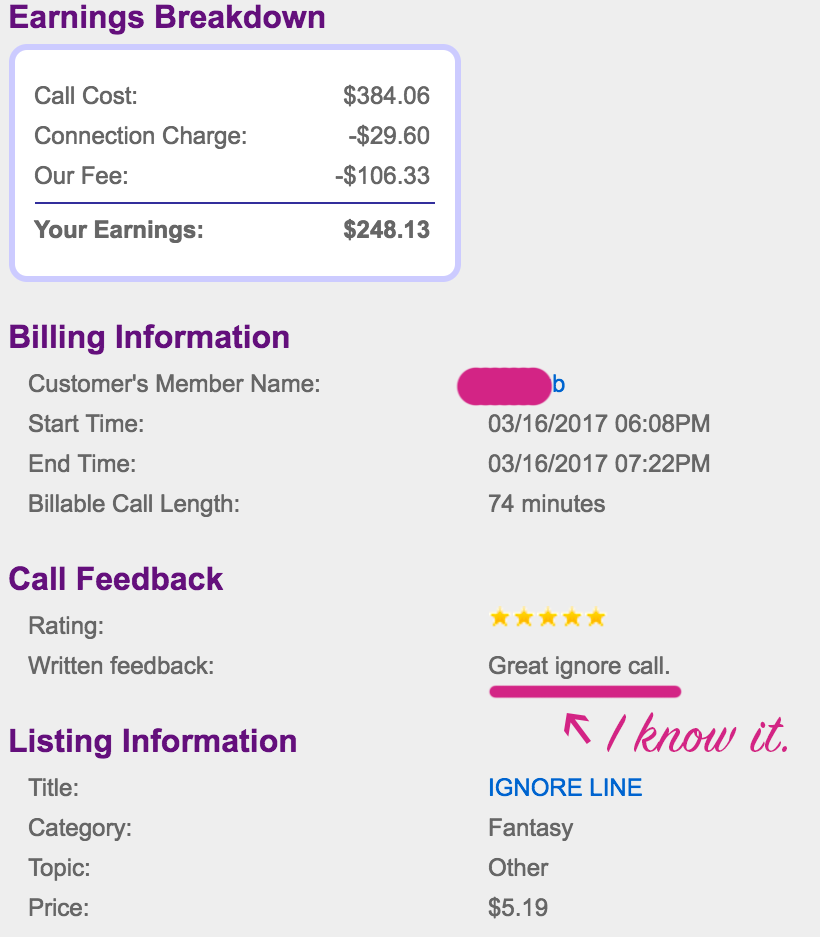 And with my phone sitting there on speaker, I banged out two custom humiliation clips and web cammed Snap Snap Slave on a free (Yes, *FREE*) Skype call. Be jealous of both these two. They got waaaay more than they bargained for, that's for sure. So what's more humiliation, being ignored while I cam with another sub or being the sub on cam who should be ashamed of himself for not paying? Snap Snap always makes up for it in tribute though. Nothing less than the best for his Mistress.
-And remember this little tidbit of TMI?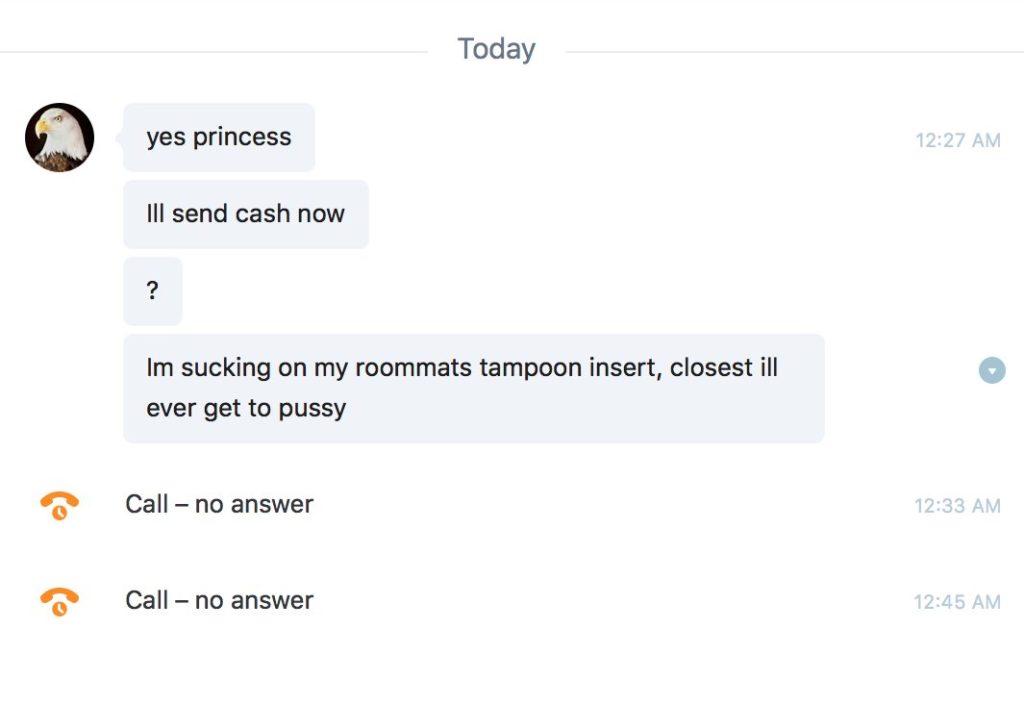 I wouldn't doubt he did it. He'll put any garbage down his throat and loves blowing fat loads into his loser face at the site of my ass. He needs me to instruct him on how low to go and can't get enough of me. Yum yum this loser loves his own cum.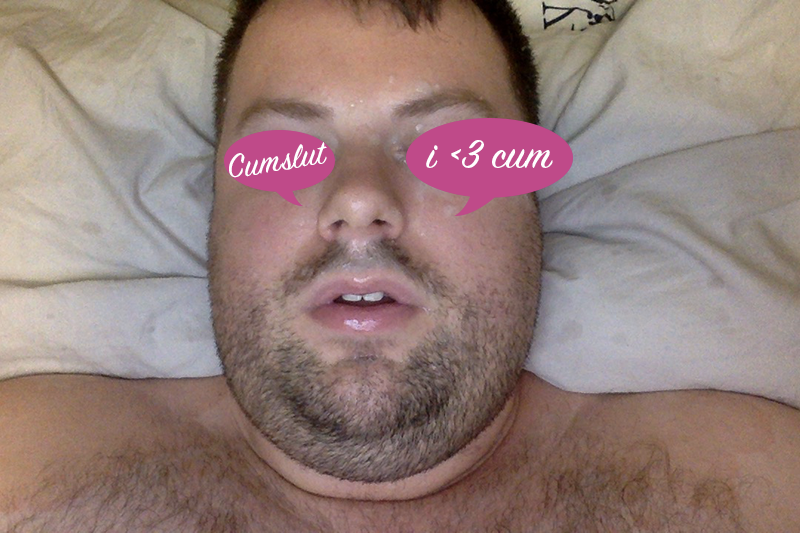 -Stupid fetching pig, otherwise known as 'stupid moron' or just plain 'stupid' is back. More easy Niteflirt ignore line money. Sunday we did quite a few hundred dollars worth. When he's not paying to be ignored, he's singing his stupid song for me while I laugh at him.
-This guy pays to blow in record time. 

-He was in a public toilet this time, assuming at work. Another tit obsessed addict who craves to clean up his own load and suck it down. Anyone else want to eat their own cum for me?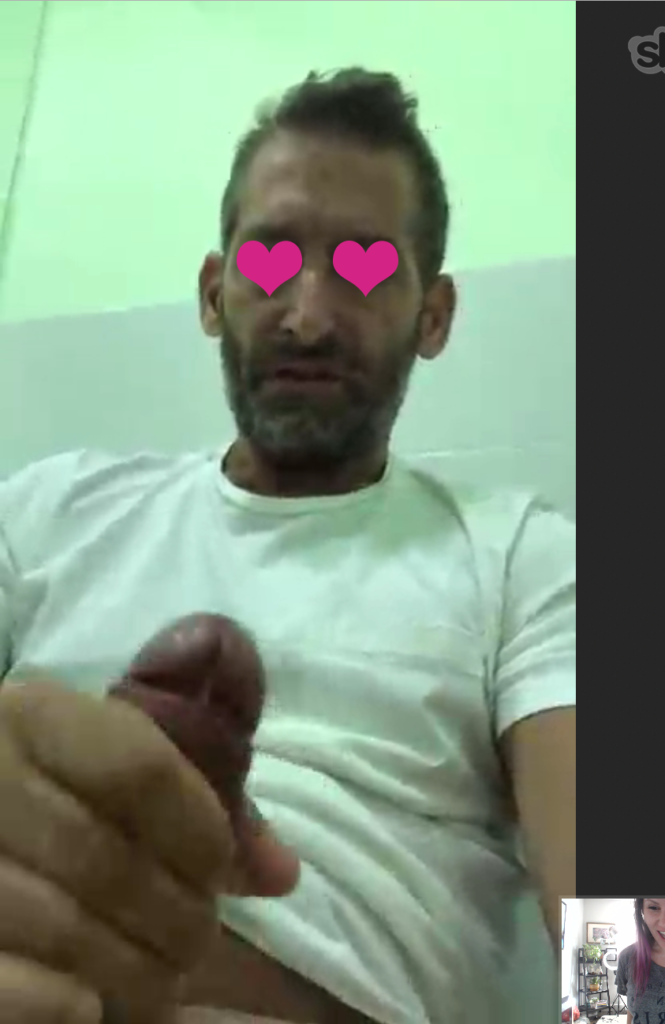 -Cuckie Sean loves me.
-Kendra is a whore. "Feed me cock please Princess." Another faggot who's eager for cum eating instruction.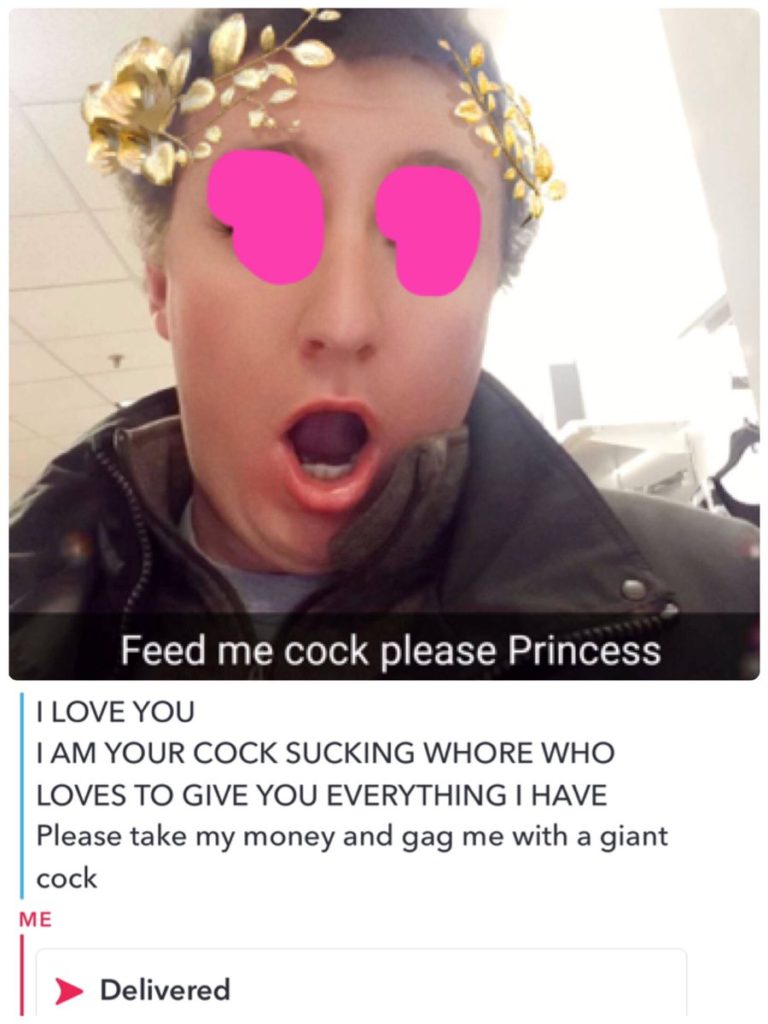 -Faggy is a whore. Faggy loves to eat his cum.
The money shot.
(It was one massive load too)
.@Brown_Nips pic.twitter.com/X8DdPVn0zb

— PayToObeyMe (@meggerz) February 17, 2017
-Cumdump is a whore.
-Met snap snap in real life. Blew his fucking mind.
-I have a tissue slave now. He pays for used tissues and restocks all my toiletry needs. So economical.
I know I am missing quite a few of you… if you want to be posted, you know where to find me.