You fall to your knees at just the thought of sucking cock for me. You are my pathetic cock whore. Or are you? Have you earned that title from me? Or are you lurking in the shadows rubbing your clitty and always craving to sink all the way down?
You'd do anything to be used by me. To drop into dick slobbering position and choke for me. But are you worthy? Have you earned that excitement? Cock ramming the back of your throat is pointless with out my guidance. You can gag, choke, and moan all you want but without me, it's meaningless.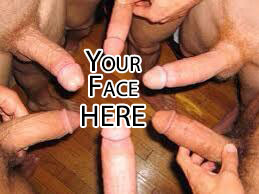 So as of now you are nothing more than a wanna be bimbo. You dream of letting it all go and owning the title whore. But you are nothing. Nothing to me. Absolutely NOTHING.
Try harder. Amuse Me