Attention Clip Lovers
(And anyone else who wants the opportunity to win $100 of Niteflirt money.)
"Kick off the summer with us by participating in our Summer of Goodies contest where we'll be giving three randomly selected customers 100 NiteFlirt Dollars. To enter, all you have to do is buy and rate a Goody Bag (priced at $1.99 or more) on NiteFlirt between June 1 and June 15. The more Goody Bags you buy, the more times you are entered to win!"
If you are not already signed up, you will do so by clicking HERE.
My goodies can be found HERE.
Top Sellers
Humiliation Wank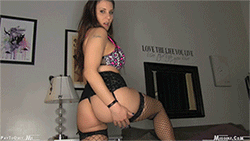 You can't get off without my humiliation. You can't orgasm without me flaunting in front of your face all of me that you will never have and reminding you of how little you mean to me. You're just a loser below me begging for his permission to cum.

Buy My More, Bitch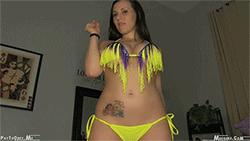 Seeing what you paid for on my body is ever so exciting. You keep buying me more and more and more just so you can stroke. Erect and ready to go yet all you can think about is buying me another bikini. It makes you feel special knowing you're being a good useful pay pig to me. Hearing the snap of my fingers has conditioned you to salivate and spend even more $$$. And I'm not happy until you've gone broke spoiling me. I deserve it all. Ready, set, stro… SPEND.


Password Extracting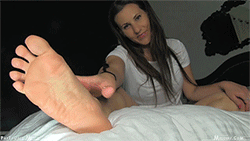 You didn't quite think this one through now did ya? Allowing yourself to be put in a position where I could easily pluck out whatever bit of information I wanted from you. My computer is open, ready for your password. Oh this is so thrilling, the rush is so strong. You know how dangerous it would be if I had all your log in details but you also know excited and hot it makes you. I bet you I get your password and I bet you have the best wank while I snoop around inside sending myself however much cash I want from your account.


Sensual Fuck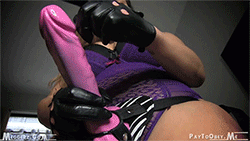 Staring at my dripping wet strap on glide through my gloved is mesmerizing. It's arousing you in a strange way, a way you never thought was possible. What was first a JOI has turned into so much more than that. It's the dildo, the thick cock between my legs that's turning you on. As I turn you around, you nervously anticipate the moment of penetration… but as I instruct you to focus on my body, you relax and enjoy my ride.