Look who dropped in for another $1k tribute. It's beginning to play out like clockwork. My little Limie is such a selfless, obedient boy. I pay him absolutely no mind yet he still, when feeling horny and weak without any interaction at all, attempts to make my night. It always results in me smiling and sending him an email of encouragement to let him know I am very pleased.
And THAT is how I define one as an exemplary sub; I reach out to you. He deserves the first mention. He certainly earned it.
Cum glutton, the one who gave us the failed attempt at the self facial, came back the following evening with even bigger and better (failed) aim. Literally. He voluntarily paid to have his face removed from my previous post and then again to perform an even more (failed) ambitious goal of a self given golden shower. No way he'd clear that bulbous gut with only his tiny penis shaft as a means of propulsion.
As you can clearly see, his nerves got the best of him. Apparently it proves too difficult to pee while I am present. Add in the the fact that I was expecting something impressive out of him and his concentration was completely destroyed. So naturally me being me, I had him rub it all over his face and pretended like something out of him went as planned. Contact Me with another tribute if you want this gif edited too. ;]
W, however, succeeded in laying an egg.
Ok I'm lying. But he was successful in shoving a raw egg up his asshole, shitting it out, and cracking it against his forehead amongst a few other things. (I think he tore something. That's not poo, it was red… Ack!)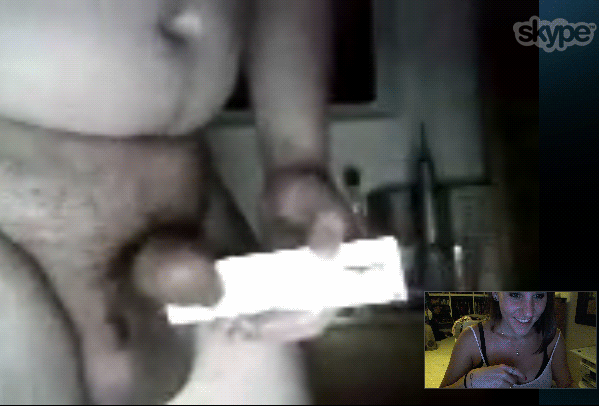 Let's hope mummy and daddy don't discover your dirty little secret. You'd really be fucked then, right W? Such a drunk slut. It's ok, I love it!
So now I'll leave you with two exciting tidbits.
1. Cumdump will most likely wank to this photo repeatedly until I make him another private clip. ;]
And
2. I will be spending next week in Vegas with Alexandra Snow, Mistress T, Ceara Lynch, and a few other lovely ladies I am looking forward to unwinding with. Who knows what might ensue. Pure PanDOMonium! 😛 Yes. I just said that.